Acknowledgements and IP Rights
AST's issued patents
– and acknowledgement of the AST technology
Despite AST's short live, AST has achieved a H2020 grant for € 2.5M together with our Dutch partner Panbo Systems and successfully ended the project.
From the H2020 project a commercial AST Add On plant has been build in Denmark and a new developed automated mushroom production facility is under construction north of Berlin.
AST has issued 5 patents to protect our technology.
All patents are issued in the EU and some are issued in USA and one in China.
Seal of Excellence – Horizon
Seal of excellence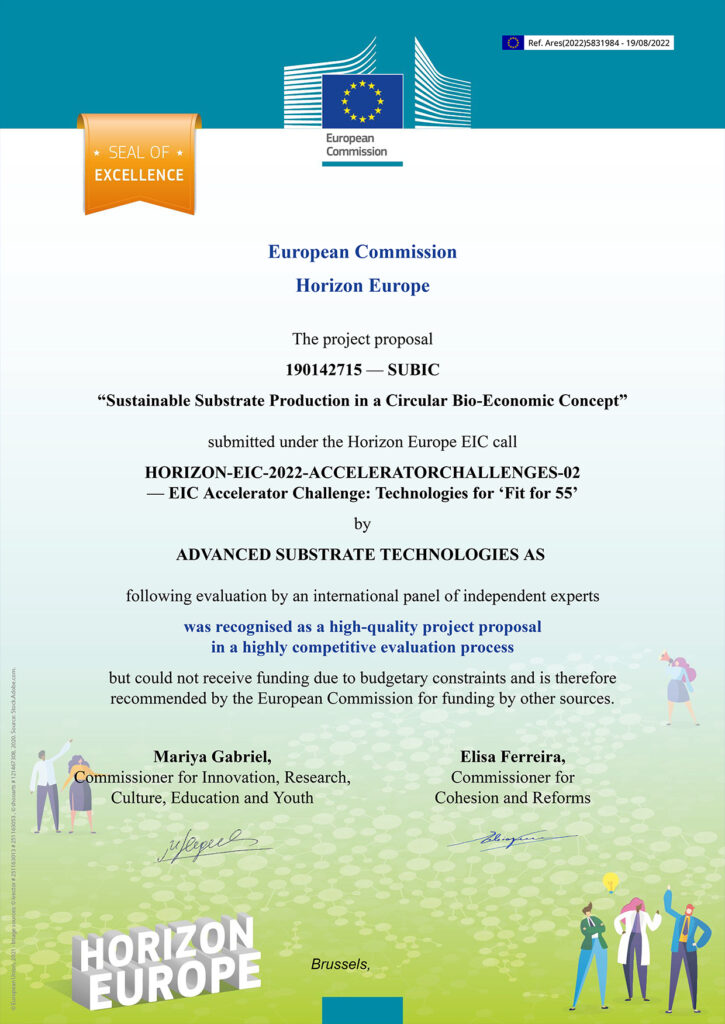 Seal of Excellence – MUBIC
Seal of excellence. Score: 13,55 of 15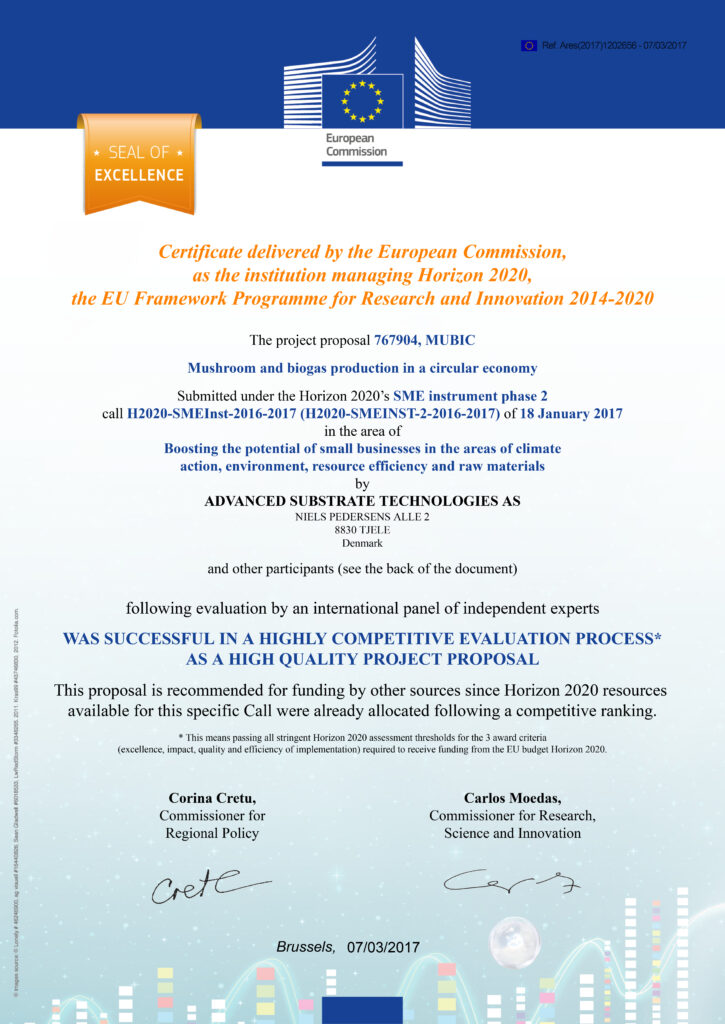 US – Patent
AST's 1st. patent issued in USA in Feb. 2019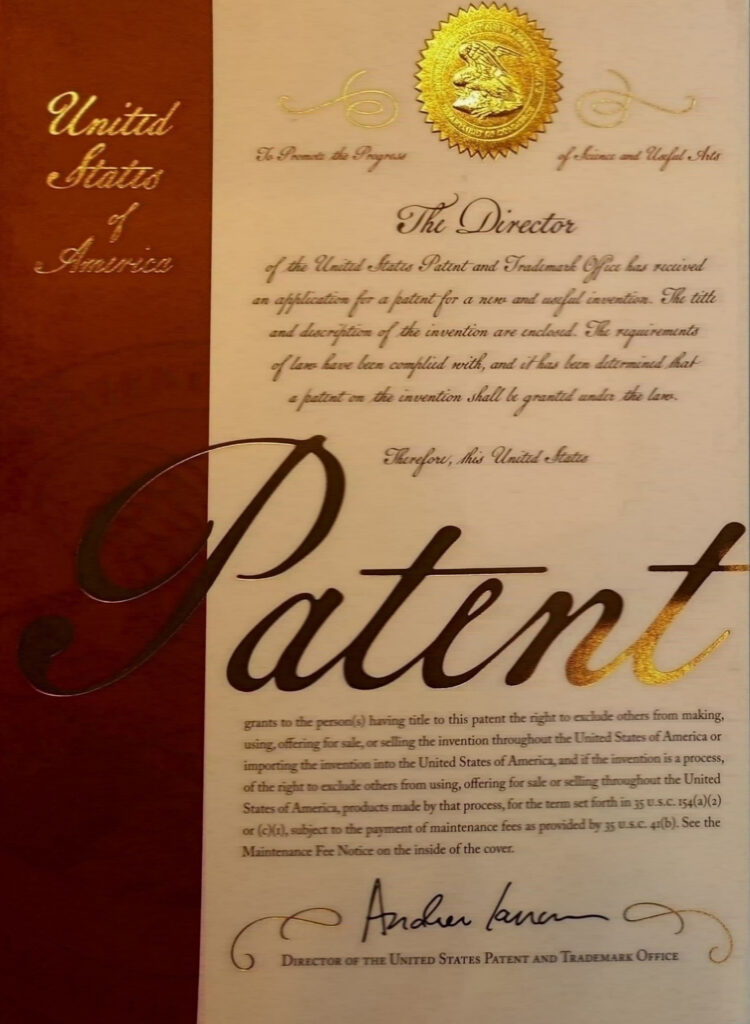 Outline of AST issued patents and patents pending